"This is how you use toolboxes to increase safety awareness among employees and save a lot of time."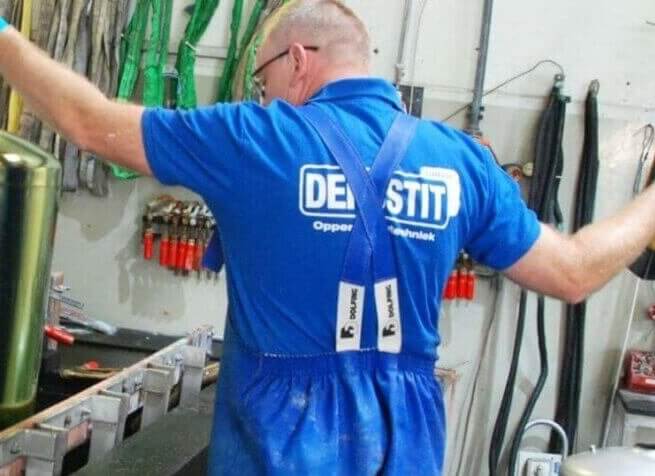 Derustit Group's challenge and solution
The safety of your colleagues is important. Especially if your organization falls under the scope of the Major Accident Hazards Decree (Brzo) and is referred to as a company with a high risk of major accidents. This applies to the Derustit Group, an organization specializing in the surface treatment of stainless steel in Europe. The surface treatments include electropolishing, O2 cleaning, chemical cleaning and manual grinding. All activities with risks.
It is all the more important to establish a strong safety culture. Laura Rijkers, quality manager at Derustit Group, agrees. "We value safety," she says. "But in the meantime, we are very practical. We do not want to run the risk of jeopardizing the focus on safe working. It is up to me to continue to draw attention to the importance of this."
Preparing, conducting and reviewing presentations on safety topics took Laura a lot of time in the past. "That time was missing at one point and then you fall short of your safety certification. That should never be the case," Laura said. She thought it would be useful to be able to inform colleagues via toolboxes or an app. That is why the Derustit Group decided to partner with eWorks.
The transition to eWorks' online toolboxes has saved us time.
Saving time thanks to online toolboxes
The toolboxes have been deployed for a year now. Because Laura and her colleagues are always busy and have little time for further training, the toolboxes needed to be time-saving and easy to implement. "eWorks exceeds our expectations," says Laura. "The transition from physical presentations to online toolboxes has saved us time. eWorks takes a lot of work off my hands. With the ready-to-use toolboxes, my colleagues are constantly up-to-date without me having to put a lot of effort into it myself.
eWorks' prepared toolboxes are not only simple to use. I can also easily adapt them so that they perfectly match the situation in our own company.
Offline toolboxes easily customizable
In addition to online training, the Derustit Group also uses eWorks' offline toolboxes. These are PowerPoints on various security topics that eWorks has already prepared for you.
These also save Laura time compared to the presentations she used to make herself. "Not only are eWorks' prepared presentations easy to download and use, but I can also edit them to suit our own company's situation."
Laura adds, "If I want to insert an image of our own workplace, I can easily do that. Moreover, the offline toolboxes also tie in with the digital toolboxes. Together they form a beautiful whole."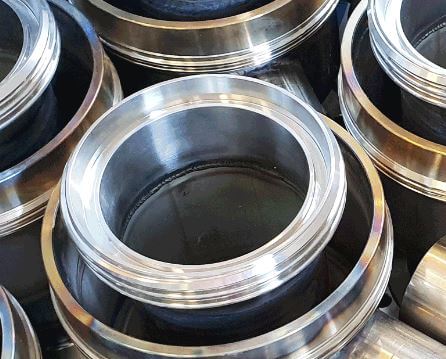 Easy to use
It is not just Laura who benefits from eWorks' safety training. Her colleagues and the rest of the company also see the use of toolboxes as a positive development. Laura explains, "If I have to get all my colleagues together for a presentation, the whole company grinds to a halt. That does not always work out well for every department. With eWorks' toolboxes, this is easily solved. My colleagues can log in to their phones at a time that suits them and go through the questions, it is as simple as that."
Always relevant and interactive
Laura and her colleagues are also enthusiastic about the interactivity of the trainings. The "did you know" and videos are especially popular. These make the toolboxes fun to follow. "Because you can choose from more than 70 topics, there is always a topic that is current for the company," says Laura. That way, the toolboxes are always relevant to her colleagues.
Nevertheless, Laura finds that some colleagues still need to be motivated to go through the safety topics. "This sometimes requires extra attention from me, but when I look at the time and effort that the toolboxes save me, it outweighs the extra attention I sometimes have to pay to helping colleagues remember," says Laura.
Pleasant cooperation
All in all, Derustit Group is very satisfied with its cooperation with eWorks. Fortunately, Laura has plenty of toolboxes ready for her colleagues for the coming years. She may also want to start using eWorks' DareToCare app to make it easier to report incidents in the workplace. This makes working safely even easier for Derustit Group employees!

eWorks exceeds our expectations. With the ready-to-use toolboxes, my colleagues are constantly up-to-date without me having to put a lot of effort into it myself.
Laura Rijkers
Ready-to-use toolboxes
Curious about eWorks' toolboxes?